Late Harvest Vinegar
The secret of this sweet and sour vinegar is that we make it from late harvest extraordinary sweet grapes
Grape varieties: 100% Macabeo own crop
Aging: A minimum of 10 years.
Aging system: Soleras in 300 litre French Allier oak barrels.
Check our distributors
"Conceived from the extraordinary sweetness provided by the late harvest."
Nadal's late harvest genuine balsamic vinegar that will surprise you, whether you reduce it or use it to season.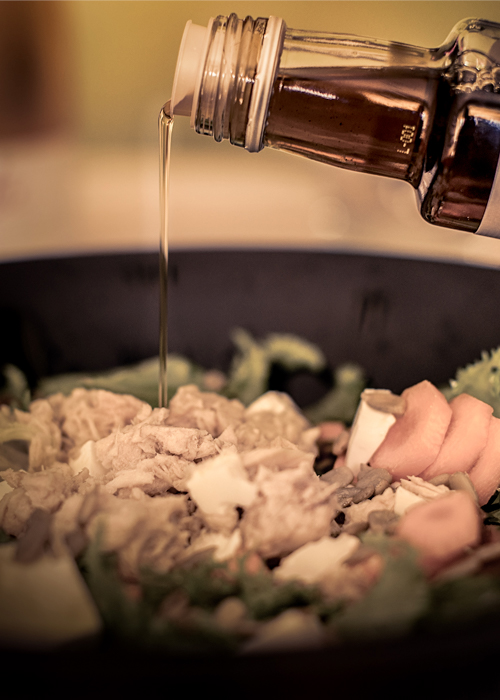 Tasting
Balance between the strength of craftsmanship and the sweetness concentrated in late harvest grapes from the Nadal Estate.
We have vintages since 1998 that, wisely harmonized, provide us limited productions of Nadal every year.
Without additives. Contains no dyes or sulphites