In 1943, our predecessor, Ramon Nadal Giró, began harvesting his indigenous grape varieties to make sparkling wines in his cellar, ageing them for long periods in the bottle. Staying true to his legacy, in 2015, we joined forces with five other premium producers (Gramona, Llopart, Recaredo, Sabaté i Coca, and Torelló) to launch CORPINNAT, a new seal of quality for our sparkling wines. The CORPINNAT label certifies not only their origin, but also one of the most discerning production techniques (in both the vineyard and the cellar) in the world: exclusive manual and eco-friendly harvesting, complete wine-making process on the same property, and ageing for a minimum of 18 months.
In February 2019, we removed the word Cava from our bottles and replaced it with Corpinnat. In doing so, we made a commitment to quality and all the rigorous self-imposed annual audits that go with it. Today, with its aim of becoming a global benchmark for excellence, the collective Corpinnat label has opened a new door of opportunity for sparkling wines from the heart of Penedès. Our grandparents called it champagne and our parents called it Cava. But our wine continues to evolve, and our children will call it Corpinnat.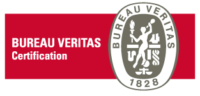 The first bottles of sparkling Penedès wine were produced in 1878. Since that time, local producers have worked continuously to develop and enhance their region's emblematic product. The original producers did not leave their choice of grape variety to chance, opting decisively for Macabeo, Xarel.lo and Parellada. More than 130 years of trade have seen their efforts translate into ever more sophisticated and refined wines. During this time, we've seen the establishment of the Regulatory Board in 1972 andtravelled on a journey of specialisationfollowing the most stringent guidelines of traditional and Champagne methods. By the second half of the twentieth century, cava had successfully established itself as a popular product all over the world, opening the door to a variety of diverse production methods.
The growth of such disparate production methods led some of the more long-standing traditional producers to call for the segmentation of what had become such a diverse sector. And so, on the 10th of April 2018 in Sant Sadurní d'Anoia, after three years of hard work, six traditional producers introduced the collective European brand CORPINNAT.  Their aim was to provide a seal of excellence for quality sparkling wines produced exclusively from Penedès grapes by wineries that controlthe entire production process; from the vine, through the ageing process, and on to the finished bottle, ready to be enjoyed.
The first bottles displaying the CORPINNAT seal arrived on the market in April 2019. I very much hope this generous industry contribution will help restore value to these unique sparkling wines, which continue to be the preferred choice of the most discerning and bold of consumers. Will you join us on this brave new adventure?
Xavier Nadal Penadés