Nadal X Blanc 2022
Nadal created the first White wine of Xarel•lo variety in the 1998 vintage, 25 years ago.
It is a pure Xarel•lomade of grape very matured at the vine, and with an accurate process of elaboration using the bâtonnage technique in a tank. Commercialization happens every year from April 1st.
D.O. Penedès – Costers de Lavernó
Grape variety: 100% Xarel·lo Organic win. Own crop
Harvest: 2022
Nº bottles: 22.800
Check our distributors
"The indisputable expression of a pure white Xarel·lo."
To pair with from summery light dishes to fish and meats.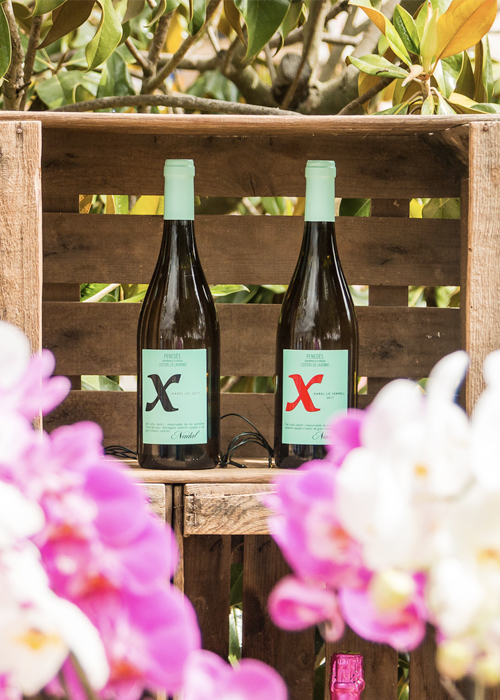 Tasting
Organic Dry white refined by " Bâtonnage " in stainless steel tanks. Minimum 6 months of bottle ageing. Yellow lemon with green reflections. White stone fruit with light floral hints. Well balanced and persistent.
Service temperature
8-10º C.
Best time for consumption
This wine will maintain its organoleptic properties at least three years after harvest.
Storage conditions
It is recommended to keep the sparkling wine inside the box in vertical position, protected from light, humidity and sudden changes in temperature.