RNG10 Brut Nature 2004
Only the best Xarel·lo crops become RNG, and the best harvests of RNG are turned into RNG10 after 10 years at the cave, 20 metres underground.
Sparkling wine Corpinnat
Grape varieties: 52% Xarel·lo | 32% Parellada | 16% Macabeu own crop
Harvest: 2004
Nº bottles: 5.287
Check our distributors
"Legendary vintages of Xarel·lo. The ageing of these wines results from having been stored for more than ten years in our original ancient cellar."
When your dish asks for a great red wine, choose the RNG10. You'll be surprised!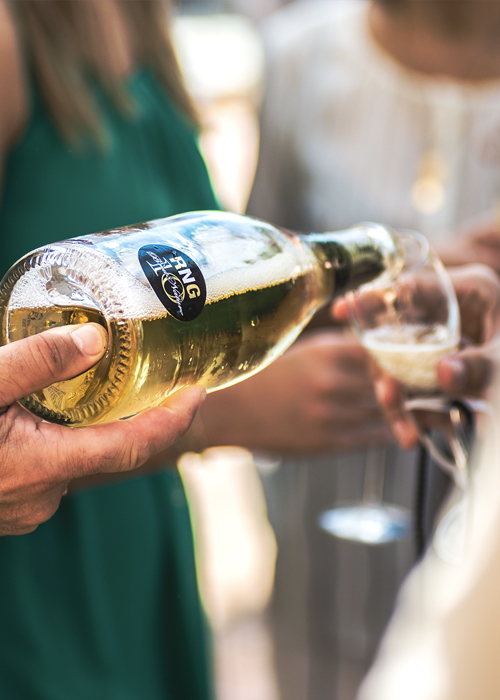 Tasting
Intense yellow colour with golden reflections. Very tiny and abundant bubble. Aromas of ripe fruit with a light floral hint set against a brioche background peppered with fine aniseed notes.
Smooth, elegant, refreshing and creamy, with a flawless integration of the bubbles. Exceptional wine quality and aromatic complexity.
Serving temperature
8-10º C. To enjoy the ultimate expession of this sparkling wine uncap the bottle, having previosuly cooled it to the ideal temperature and let it stand for 10 miutes on ice before drinking. Serve it delicately, with the glass slightly tilted, to preserve the bubbles that store the aromatic taste sensations of this unique sparkling wine.
Best time for consumption
3 years after disgorging date.
Storage conditions
It is recommended to keep the sparkling wine inside the box in an upright position, at a temperature of 10-20ºC, avoiding direct sunlight.