Nadal 1510 Botrytis Noble 2001
Made from old Macabeo vines with a perfect implementation of Botrytis Cinerea. This fungus is implanted on the grape, makes the skin permeable and facilitates the concentration of all components to evaporate the water.
D.O. Penedès
Grape varieties: 100% Macabeu own crop
Vineyard: Segarra
Harvest: 2001
Aging: 15 months in 300 litre Allier oak barrels.
Nº bottles: 14.736
Check our distributors
"The first sweet wine from natural Botrytis made in Spain."
It likes contrasts: blue cheeses, oysters, foie gras,…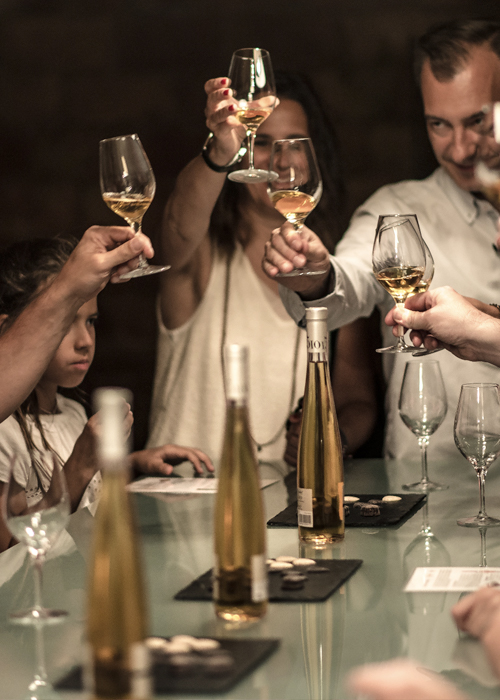 Tasting
Pale gold. Intense aroma with notes of honeyed fruit and those of the Botrytis Cinerea.
Perfect balance between acidity, sugars and alcoholic strength.
Service temperature
10-12ºC.
Best time for consumption
It will improve, at least, for the 30 following years after the harvest.
Storage conditions
Should be kept vertically in a dry space, avoiding any direct sunshine and drastic temperature changes.